If you're anything like me, you became a graphic designer because you love creating.  You love creating artwork and expressing yourself through your designs.  Each project is a new opportunity to display your talent for layout and symmetry.  The feedback you get from your clients is a rewarding bonus, on top of being paid of course!
The Photoshop Effect
I realized at a young age that my career would involve art in some respect.  I was the kid everyone looked up to when it came to art class.  As soon as I discovered the art of creating digital works on the computer, I was hooked.  My first experience with Adobe Photoshop was in 1997 with a copy of Photoshop 4.1.  I remember using the text tool for the first time and loved the flexibility and freedom of the software.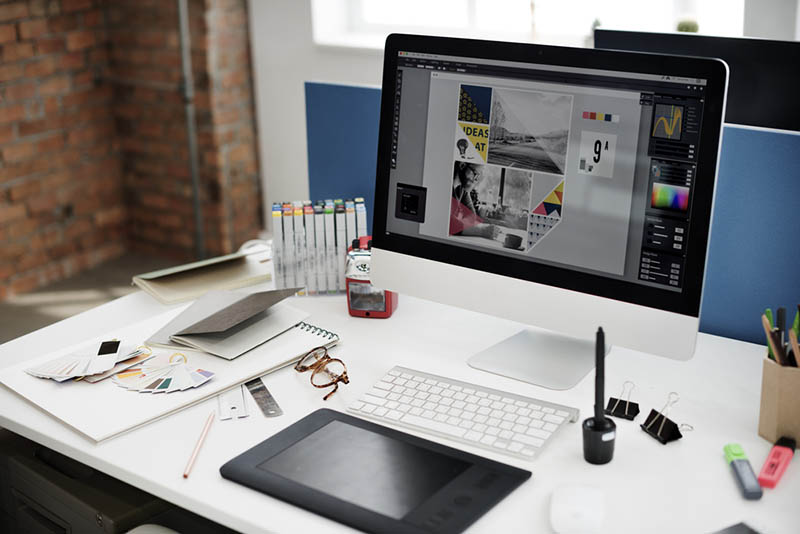 Graphic Design as a Career
Now, I have been working as a full-time professional in the creative field for over 10 years.  Sometimes I still can't believe I get paid for it.  Many things have changed over the years, but one has not.  Photoshop is the number 1 software I use for 90% of my design projects.  I am a self-taught, old-school graphic designer who spends 8-10 hours a day on Photoshop each and every day.  It is my canvas, and my bread and butter.
I invite you to join me on my journey through life as a professional graphic designer and Creative director. My skills have evolved to include many aspects of digital marketing as well.  Together, let's create more.