Stock photography has been around for ages, but many graphic designers do not take advantage of this amazing resource at their fingertips.  Whether you choose images from iStock Photo, Shutterstock, or Fotolia, stock photography can make you a better graphic designer.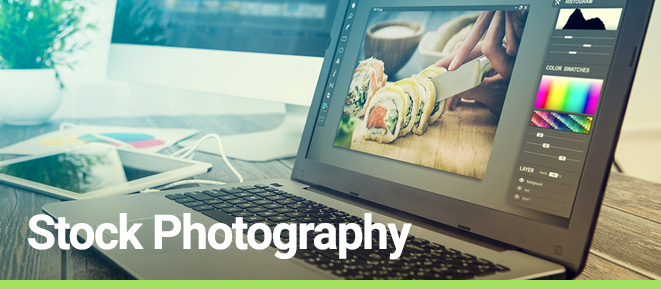 You may think that you don't need stock images to improve your graphic design projects.  After all, there are several ways around using stock in your graphic design projects:
Take your own creative photos
Use royalty free photos online
Work on projects that don't require photographs
The problem with these methods are that you are missing out on a lot of opportunities both in terms of projects and income.  Photos add a level of professionalism to your projects.  They are better at conveying certain ideas and can captivate the audience like no graphic element can.
6 Reasons why stock photography is a graphic designer's best friend
1. Find Creative Inspiration
Looking for some inspiration to get your creative juices flowing?  Look no further than a simple image search on a stock photography resource such as Shutterstock.  The search function is a very powerful way to generate ideas for your next graphic design project.
You can filter your search to help with specific ideas such as terms like "modern background" by choosing to view only vector examples. This will eliminate photographic backgrounds, and produce results that are graphic-based.
2. Stock photography includes more than just "photos"
When most graphic designers think of stock photography, they think of photographs taken with a digital camera of people and objects. It may surprise you to know that stock photography resources such as Shutterstock offer countless graphical elements such as logos, icons, and buttons.
Need a black leather texture for your high-end restaurant client – no problem.  How about icons for some mobile app mock-up designs. An image search for vector icons can save you hours of conceptual work in Adobe Illustrator.
Examples of useful graphic stock design elements
Icons

Buttons

Templates

Backgrounds
Even if you don't end up downloading or using any of the images, the search itself is bound to give you several great ideas.
3. Stock photography images are high quality
If you are not using the right photos in your designs, your work may suffer.  Low-quality images will surely sell your design short, not matter how well designed your layout and fonts appear. Stock images are always high-resolution and free of imperfections such as noise or poor lighting.
Stock photographers must subject their images through a screening process before they get approved.  This way, the customer knows they can count on quality images.
Stock photos are approved only if they meet specific requirements such as:
Free of noise and/or artifacts

Proper lighting and white balance

Proper composition for subject matter

In focus with sharp details

Large and high resolution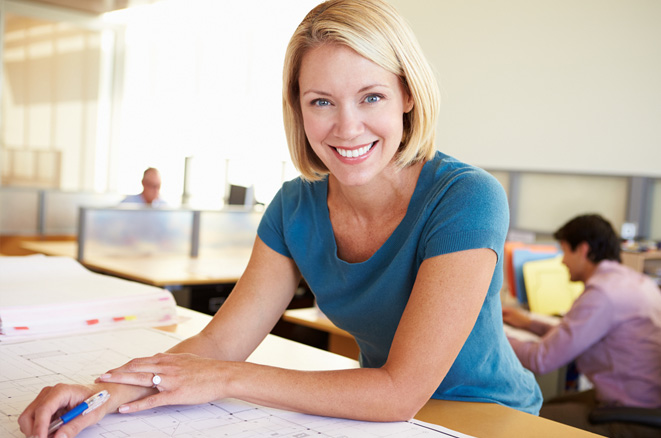 4. Stock images make your designs look professional
Modern graphic design adopts the principles of balance and symmetry between images and text.  Having a virtually unlimited resource of graphical elements at your disposal means finding the perfect composition for your project.
A trifold brochure full of text will benefit from organized and compact icons, while a large banner can capture attention using a large colorful photo.  Selecting the right image based on your project is important, so make sure you download a comp and implement it into your layout before downloading.
5. Find the perfect color combination for your design
Many stock photography image search functions include a color filter.  You are exposed to pages and pages of high-quality photos and graphics tailored to your customers branded colors.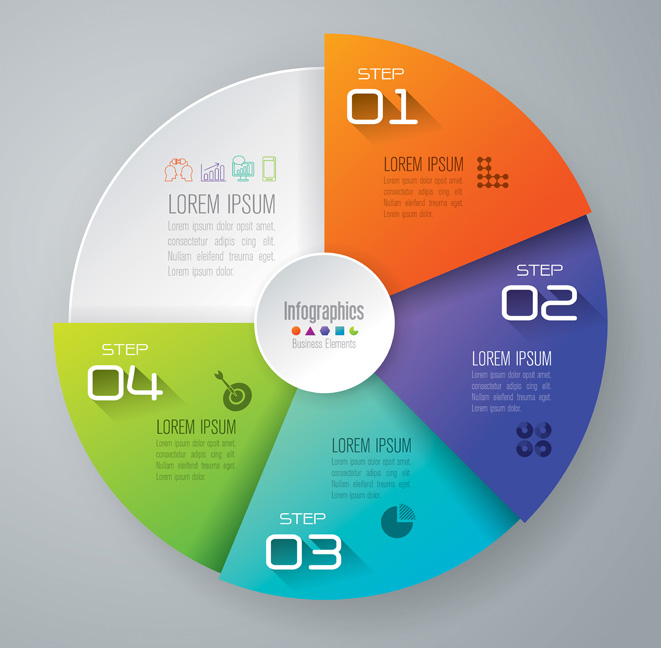 With this level of selection, you can see which colors work well together and which don't.  Once you have settled on a color scheme for your design, select a stock image from that specific color palette.
6. Save time and frustration
And finally, the most important reason of all.  Stock photography saves you time and energy.  Us creative professionals know that the hardest part of the design process can sometimes be lack of creative inspiration.
No longer do you have to stare at a blank screen or poor quality Google image search examples to get a logo design job rolling!  Start by creating designs based from stock results, and let your customer make design choices from there.  Having a starting point can make all the difference in the world.
Top Stock Photography Resources: